Networking Events & Summits
Bring the right people together, at the right place, at the right time.
Help attendees get more new connections
Facilitate a unique experience that gets remembered
Pre & post event engagement
---
Trusted by more than 3000+ leading events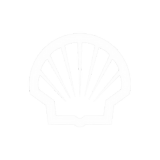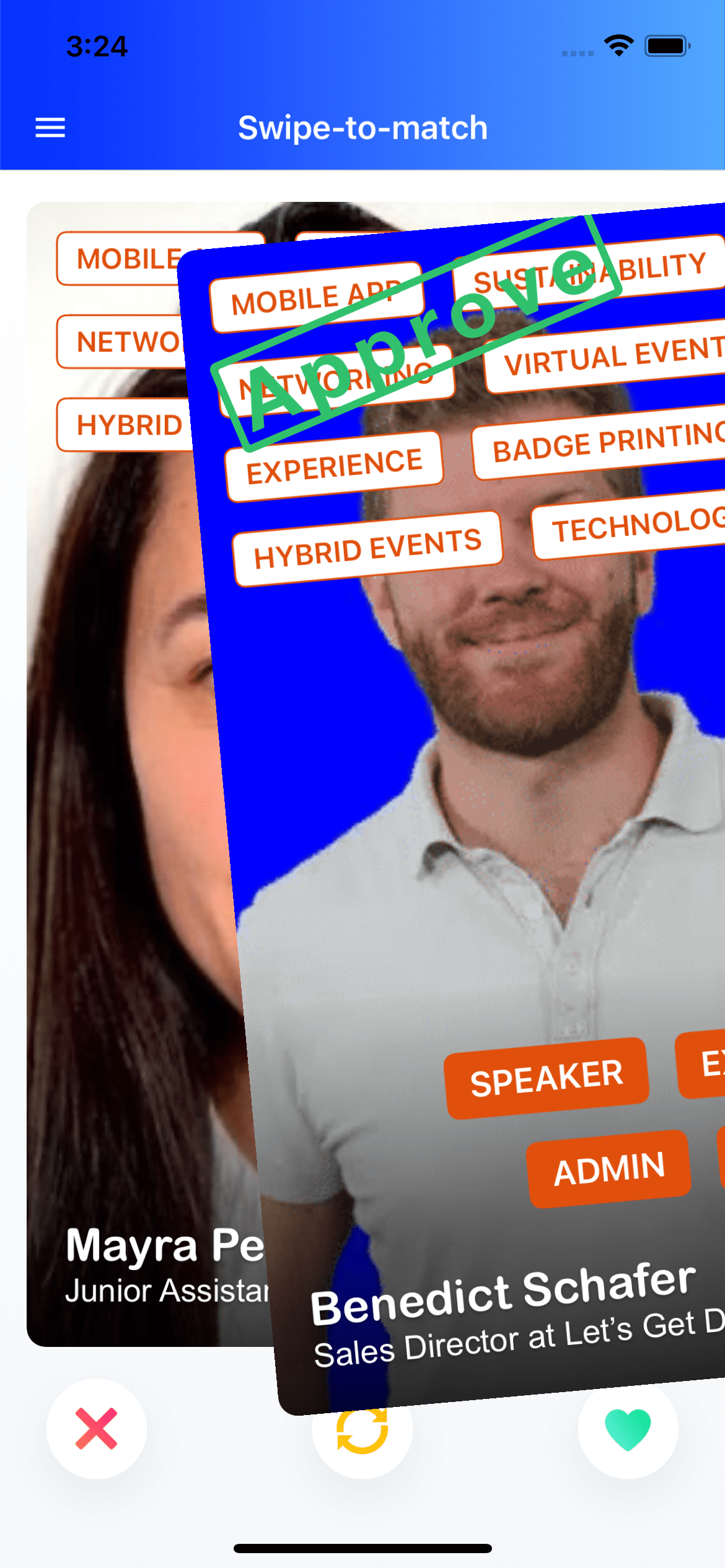 Swipe-2-Match
Increase networking of your attendees in a fun and simple way.
Quickly connected with attendees by swiping left and right
Relevant attendees can be sorted first to increase match chances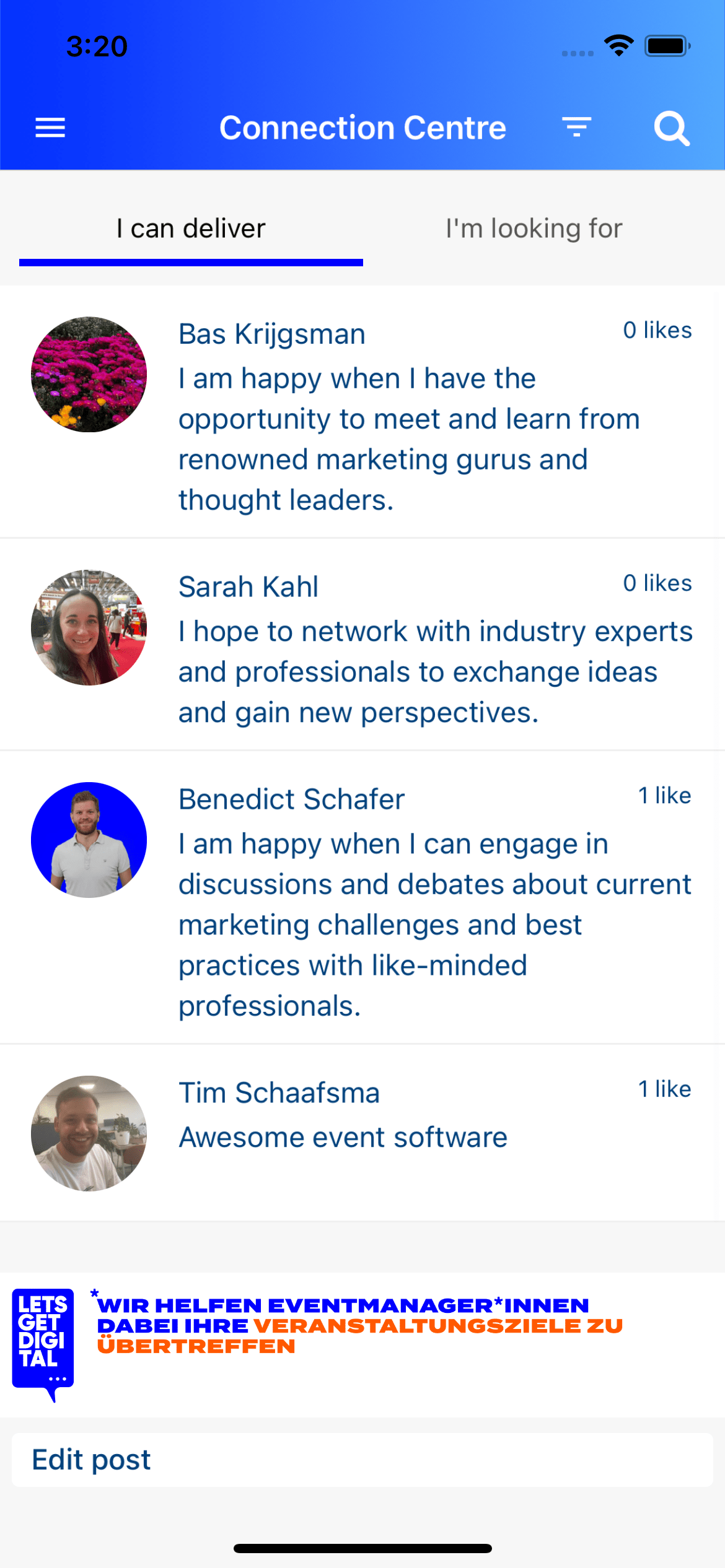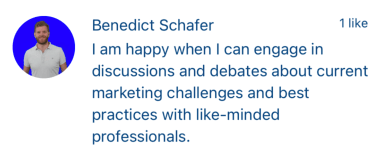 Connection Centre
Showcase what people are looking for and can bring to the event. Let them connect in the Connection Centre.
One overview of all the reasons your attendees visit the event
Saves the event manager time in connecting the right people
Make (automatic) suggestions to your attendees based on intelligent AI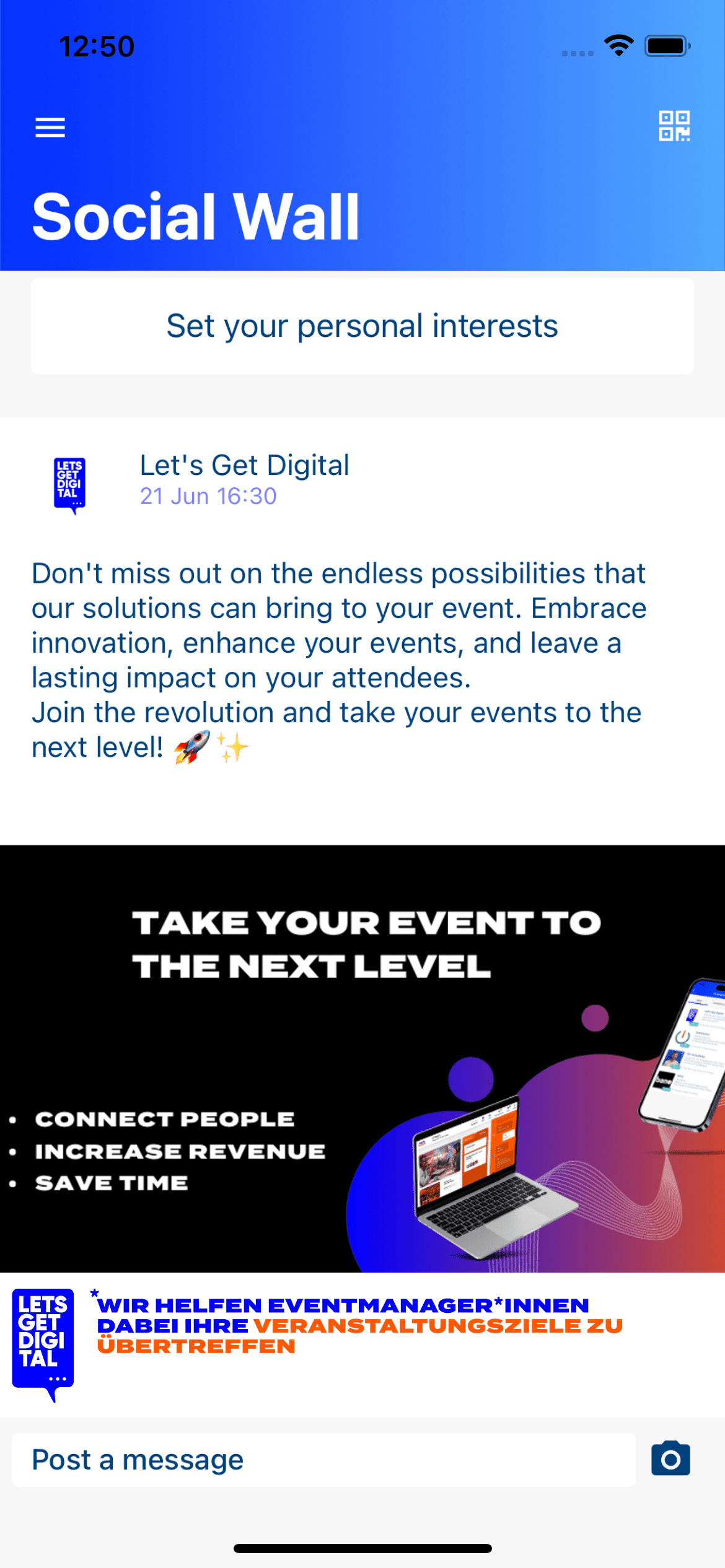 Social Wall
A social media area designed for interaction before, during and after your exhibition.
Give attendees an extra channel to share experiences
Display all activities on large screens and make engagement visible
A dynamic channel to show activities and advertisements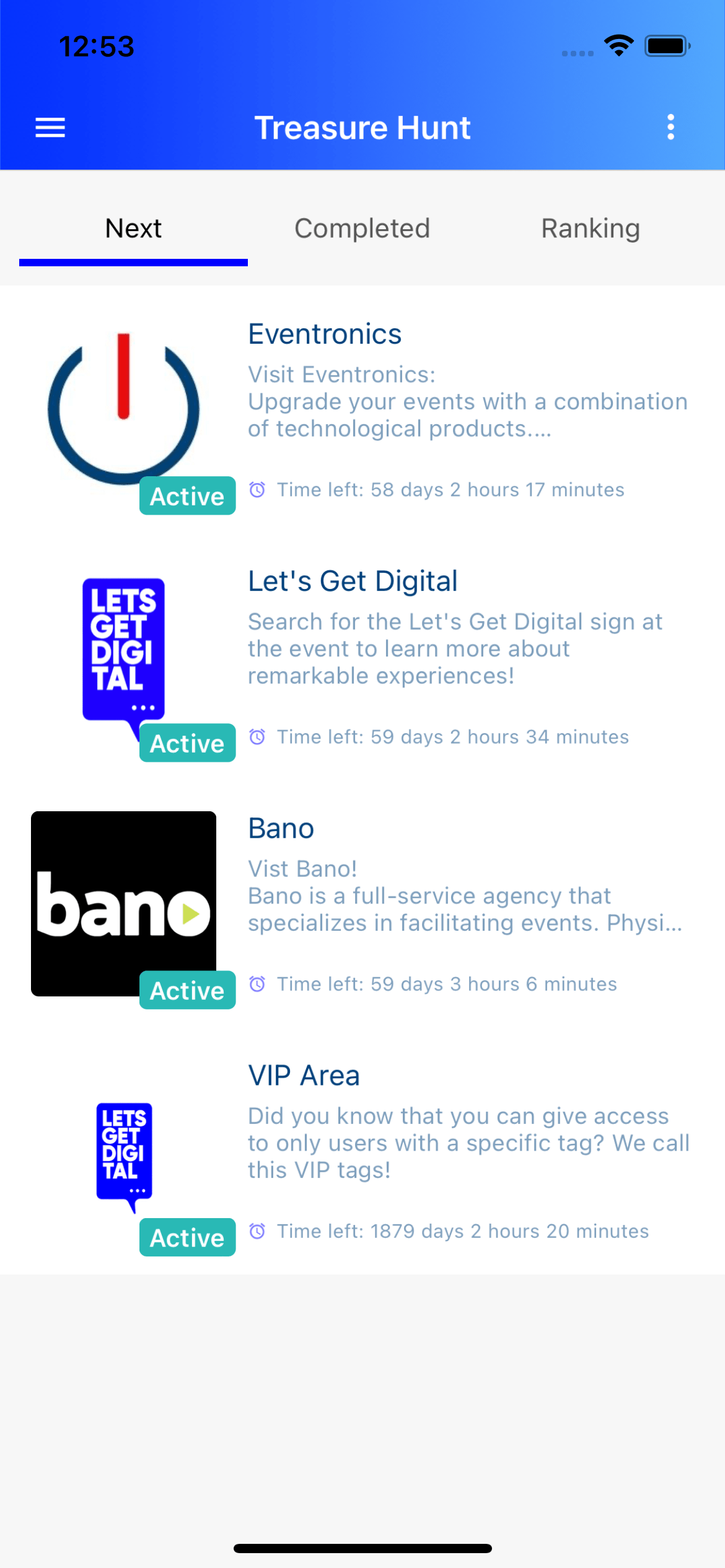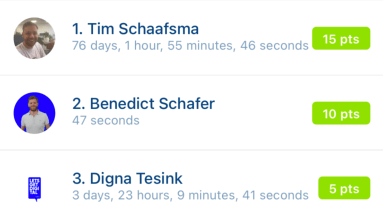 Treasure Hunt
Give your attendees an experience they talk about and will remember
Offer tailor-made quizzes to let them experience guided tours
Incentive based lead generation
Give your visitors a rewarding experience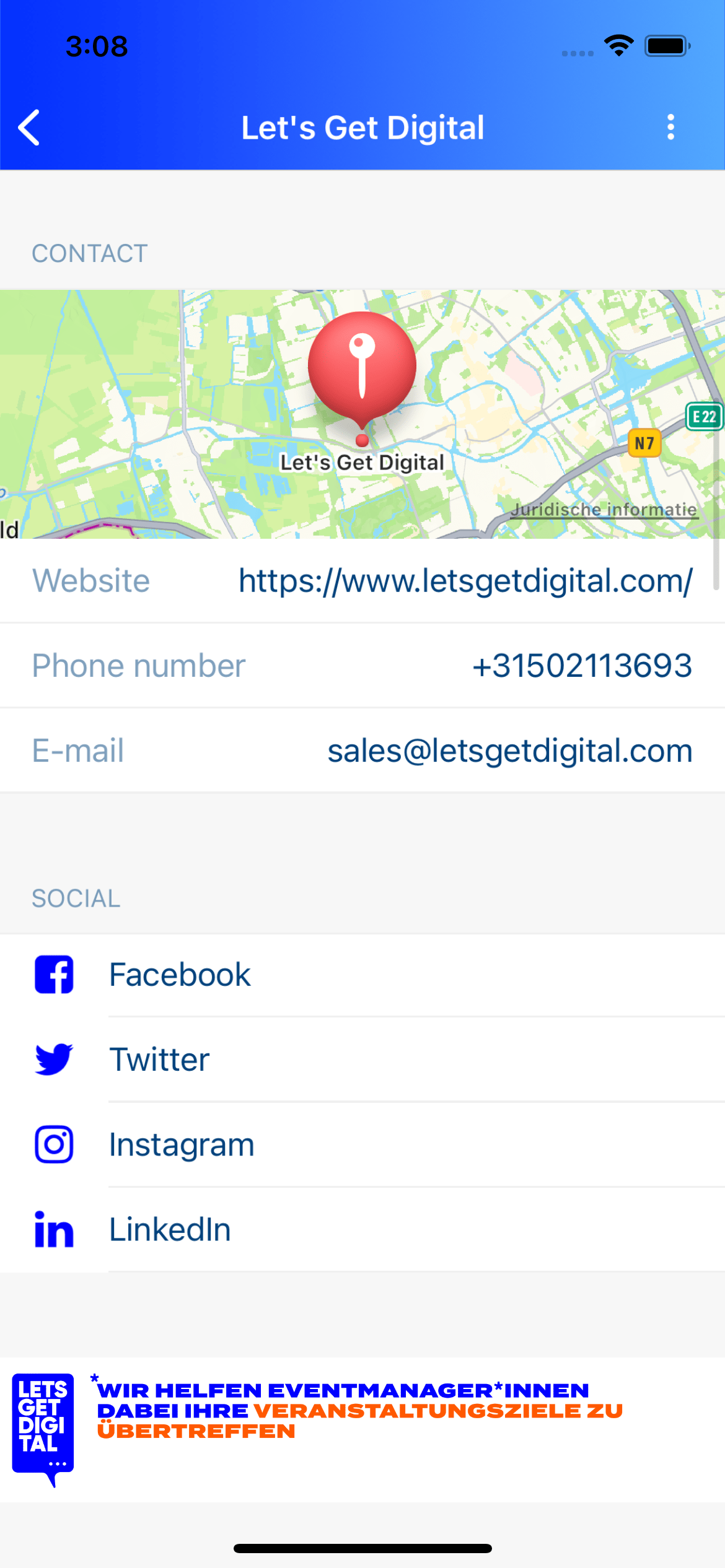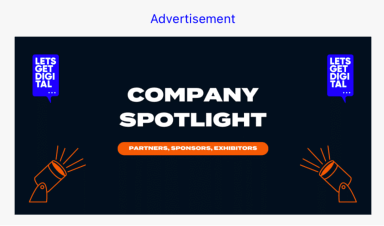 Advertisements
Give your (main) sponsors extra visiblity and maximise sponsor revenue.
Exposure options on the social feed, badge, menu, agenda, and more places
Send away sponsored push messages
Create different sponsor packages with different tiers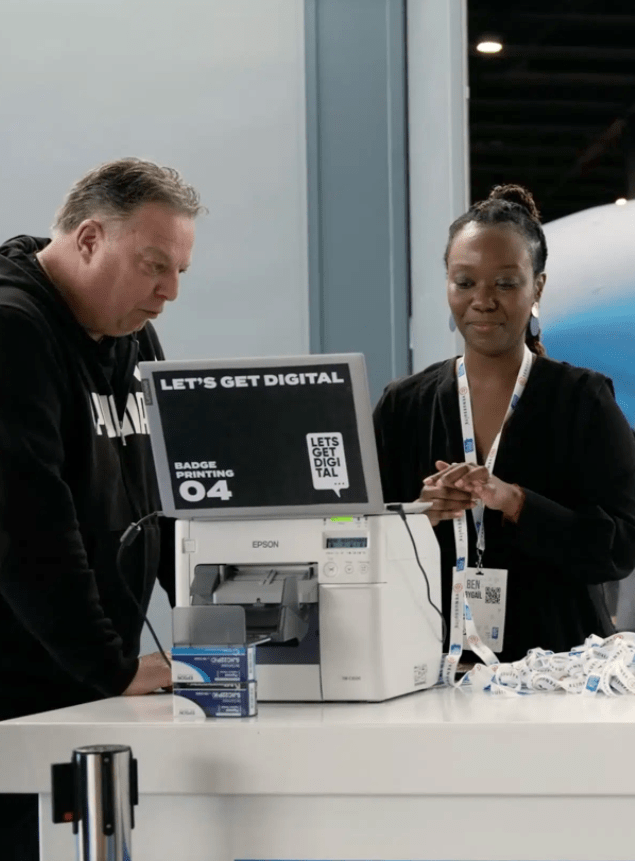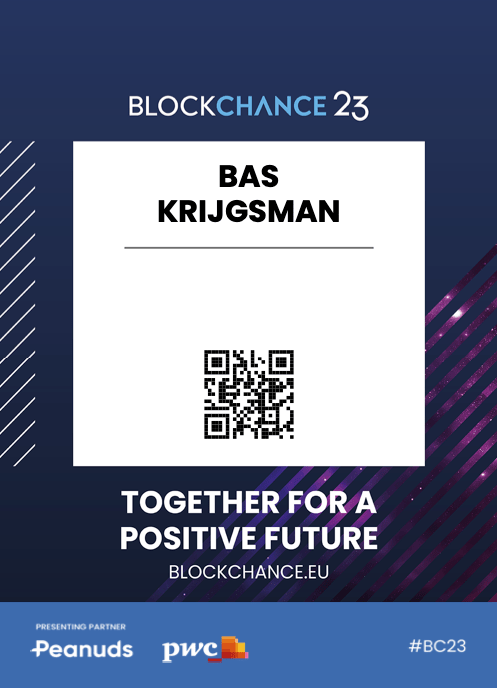 Badge Printing & Check-in
The first impression is the most important one. No queues and professional badges in a few seconds.
Full-colour badges which are 100% customisable
Number one advertisement space for your main sponsor(s)
Use QR-codes for event access, networking and restricted in-event access (e.g. masterclasses)
Learn more
This is how we help to build up great networking events and conferences!
Top advantages summarised
More connections

Help attendees to get more new connections, by swiping, making more appointments & get AI support in our Connection Centre.

Unique experience that are remembered

Facilitate a unique experience that gets remembered with our Treasure Hunt, Shake Up Sensation or Toilet.

Pre & post event engagement

The event does not start or stop on the same day. Give your attendees a whole engagement journey before and after the event.