Virtual EvENT PLATFORM
Elevate your online events, connect like never before, and create memorable experiences with ease. Get ready to reimagine the future of virtual events with us.
Trusted by more than 3000+ leading events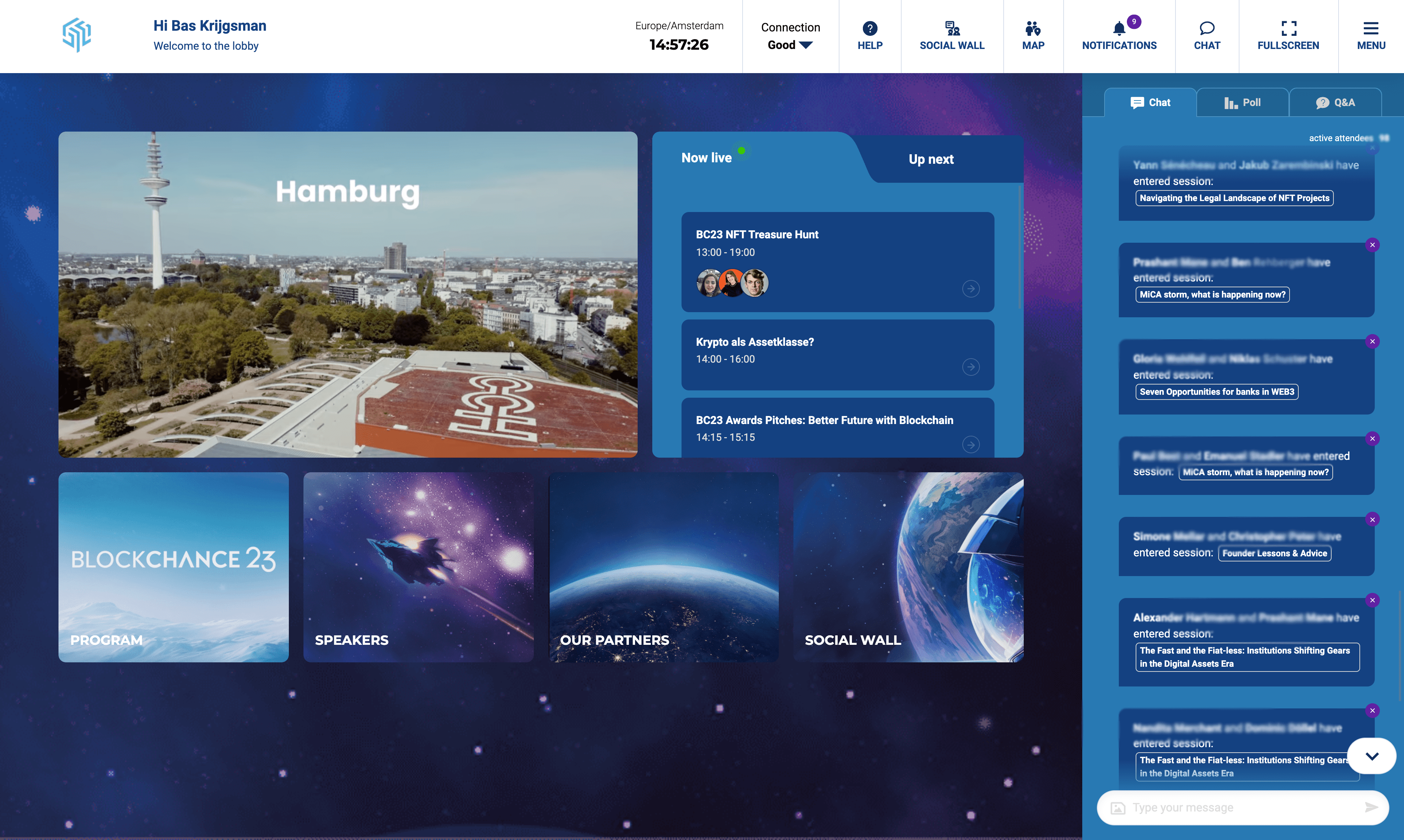 What does it do?
In increasing the ROI of your event with a virtual event platform.
Connecting people
We help you to connect attendees through innovative networking.
Increase your sponsors visibility
We help you to give your sponsors & exhibitors more visibility and options to connect with the right people.
X-factor
With our feature set, we help you to give the attendees an experience they will remember and talk about.
It is fast, easy and time saving.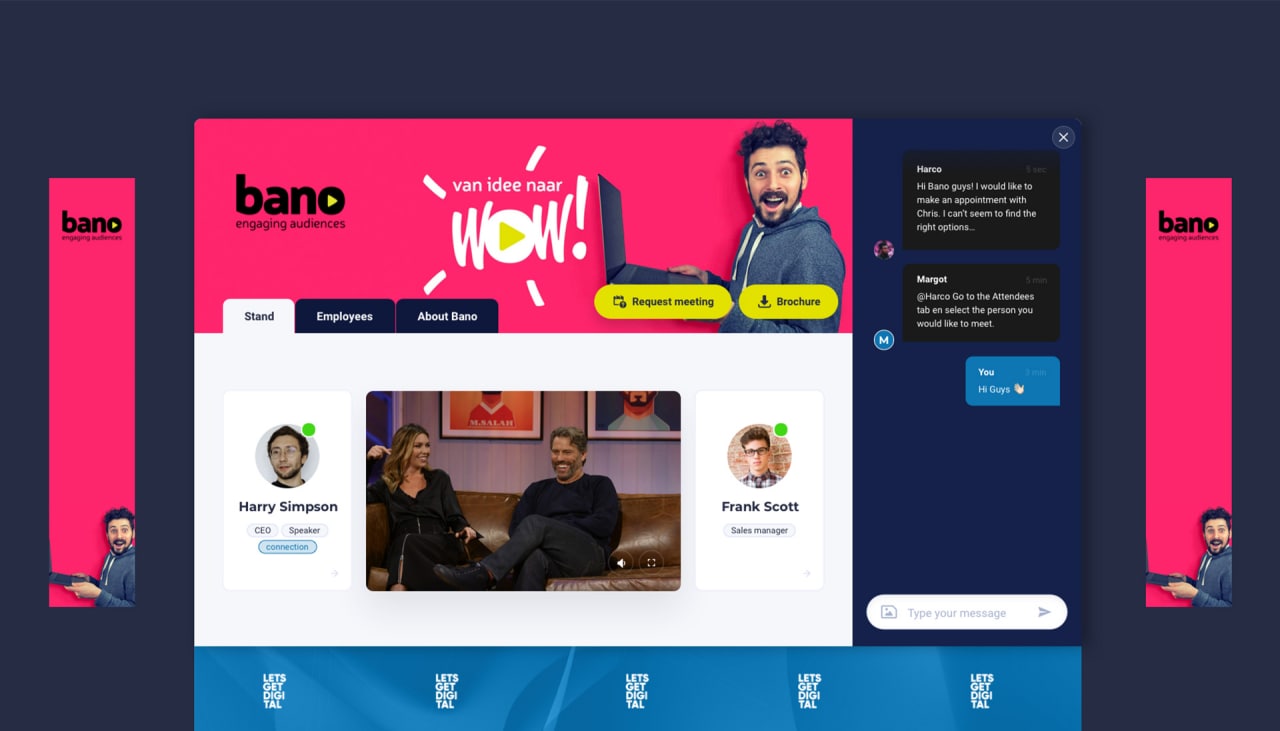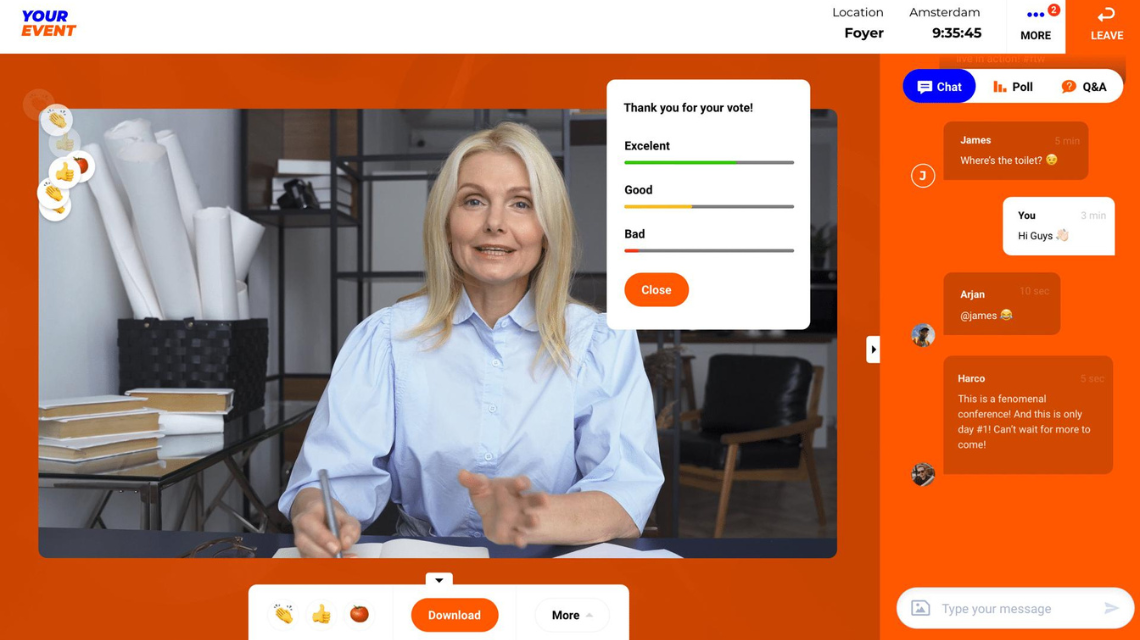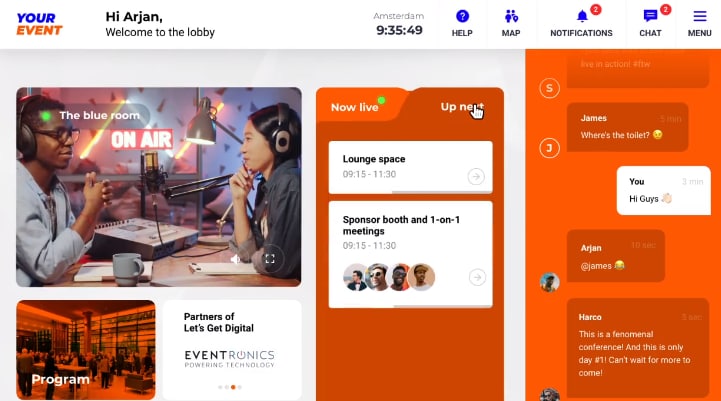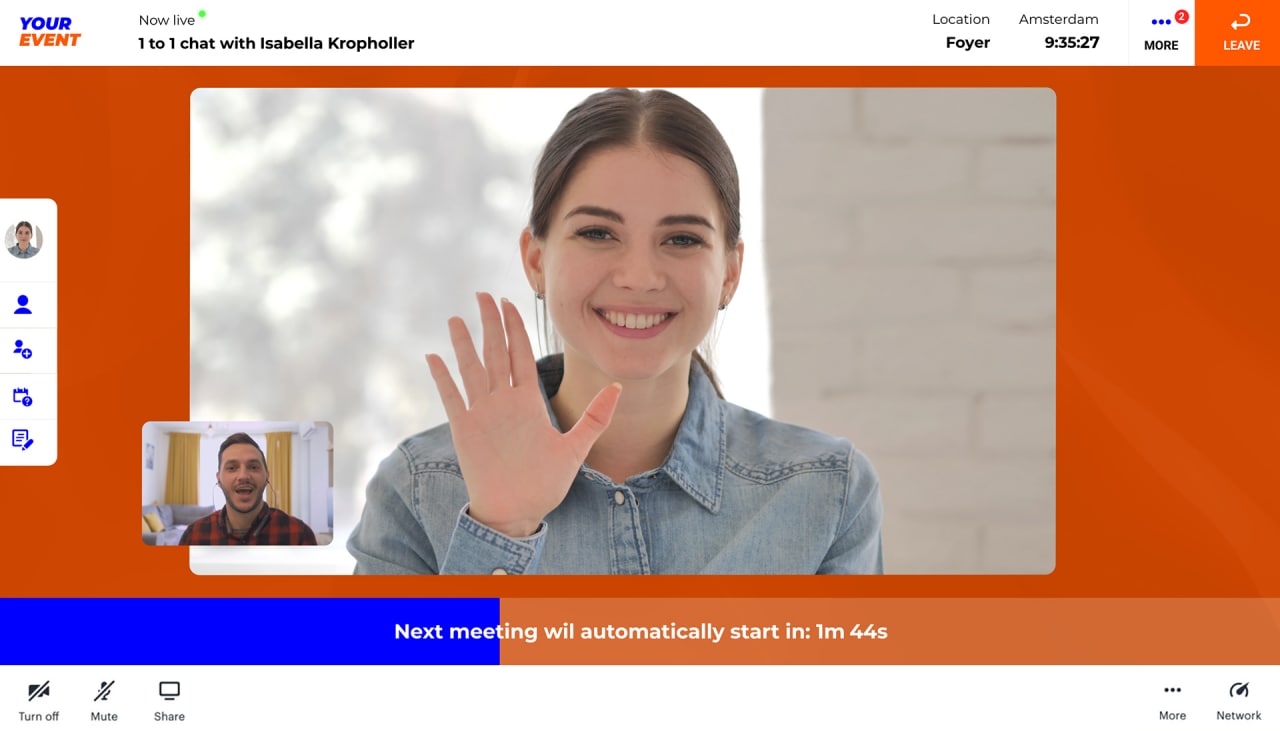 What can the software do?
FEATURES DEVELOPED TOGETHER WITH EVENT MANAGERS
Event Shake Up
Prepare for an electrifying experience. It's the feature that will rock your virtual world, adding an extra layer of excitement to all your attendees.
Connection Centre
Our 'Connection Centre' is your hub for networking excellence. Seamlessly let attendees engage with relevant participants, speakers, and exhibitors that are looking for you.
Networking Tables
Host and join virtual roundtable discussions, enabling in-depth conversations and knowledge sharing.
Lobby Area
Welcome attendees with a captivating live feed that sets the tone for your virtual event in a virtual entrance hall.
Networking Carousel
Get the most out of your networking time. Connect with multiple attendees in no time, either randomly or based on common interest.
Webinar Tools
Deliver engaging presentations and webinars effortlessly with our tool. Interact with your audience through live chats, Q&A sessions, and polls.
Video On-Demand
Extend the event's lifespan with all recordings. Attendees can access recorded sessions and content at their convenience in one place.
Own Branding
Customize the platform to reflect your brand identity. Ensure a seamless, branded experience for your attendees.
Sponsor Booths
Showcase your sponsors with their own showroom. Provide them with a dedicated space to engage attendees and maximise their ROI.
Data Insight
Harness the power of data. Collect valuable information on attendee behavior and preferences, empowering you to make data-driven decisions.
Breakout-Rooms
Foster collaboration with automated breakout rooms. Host interactive discussions & workshops with ease for focused conversations and knowledge sharing.
Call-to-Actions
Drive participant engagement with 'Call-to-Actions.' Prompt attendees to take specific actions, from downloading resources to visiting sponsor booths.
Missing feature?
After 5 years of experience we're convinced we've everything you need.
Do you want to learn more about our unlisted features? Let's talk so we can learn more about your event!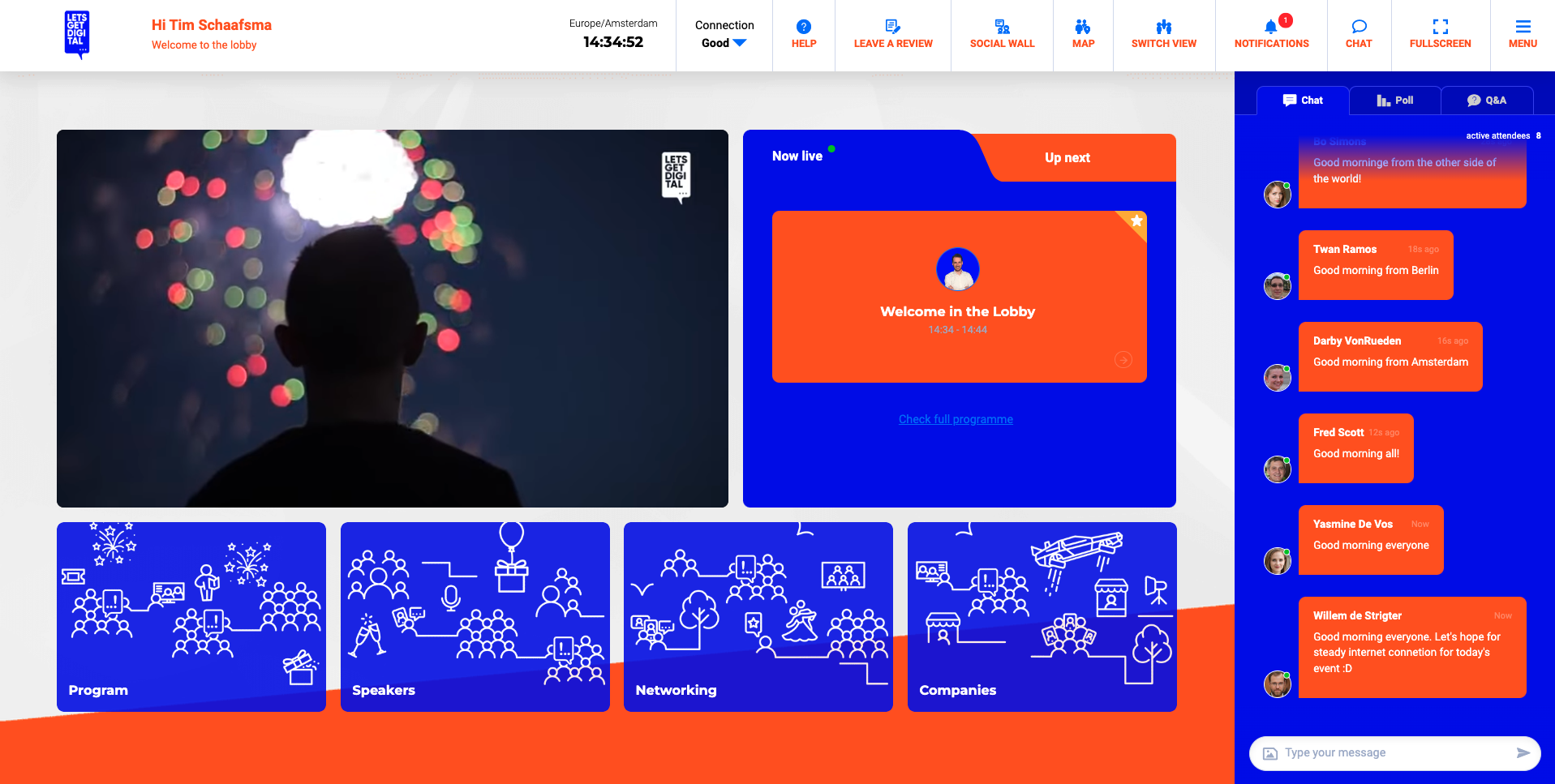 What does the Virtual Event Platform add to my event?
Let's Get Digital is your gateway to successful virtual events. Packed with features like seamless networking and interactive exhibitor experiences, it enhances attendee engagement and fosters valuable connections.
As an organiser, increase your brand reach through a fantastic solution in your own corporate style. Facilitate a sustainable solution that allows visitors around the world to easily gain knowledge. This while still offering a unique experience and networking opportunities!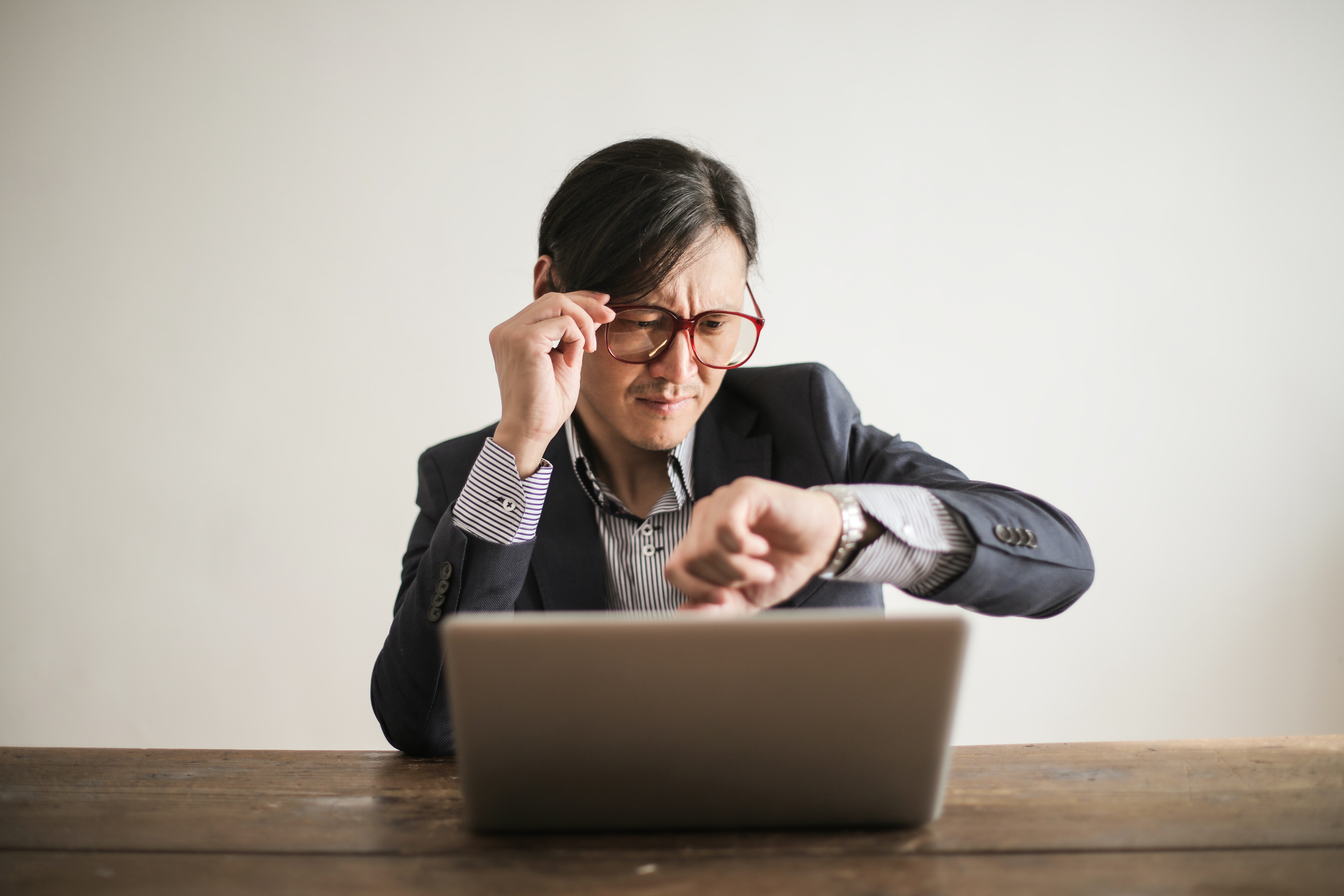 What benefits does it have for me as an event manager?
Our Virtual Event Platform is designed not only to elevate the attendee experience but also to offer you, the event organizer, numerous advantages.
The Let's Get Digital app does not only have many features to improve the event experience for your attendees, but also for you as an event organizer. Collect feedback with the feedback tool, or use the data collected by the app to get advanced insights into your event statistics.
Specifically developed for your B2B events
Automated playbooks
Developed with event managers
Focused on time reduction