Mobile event app
Enhance your attendees' event experience before, during, and after the event with the use of our mobile event app.
Trusted by more than 3000+ leading events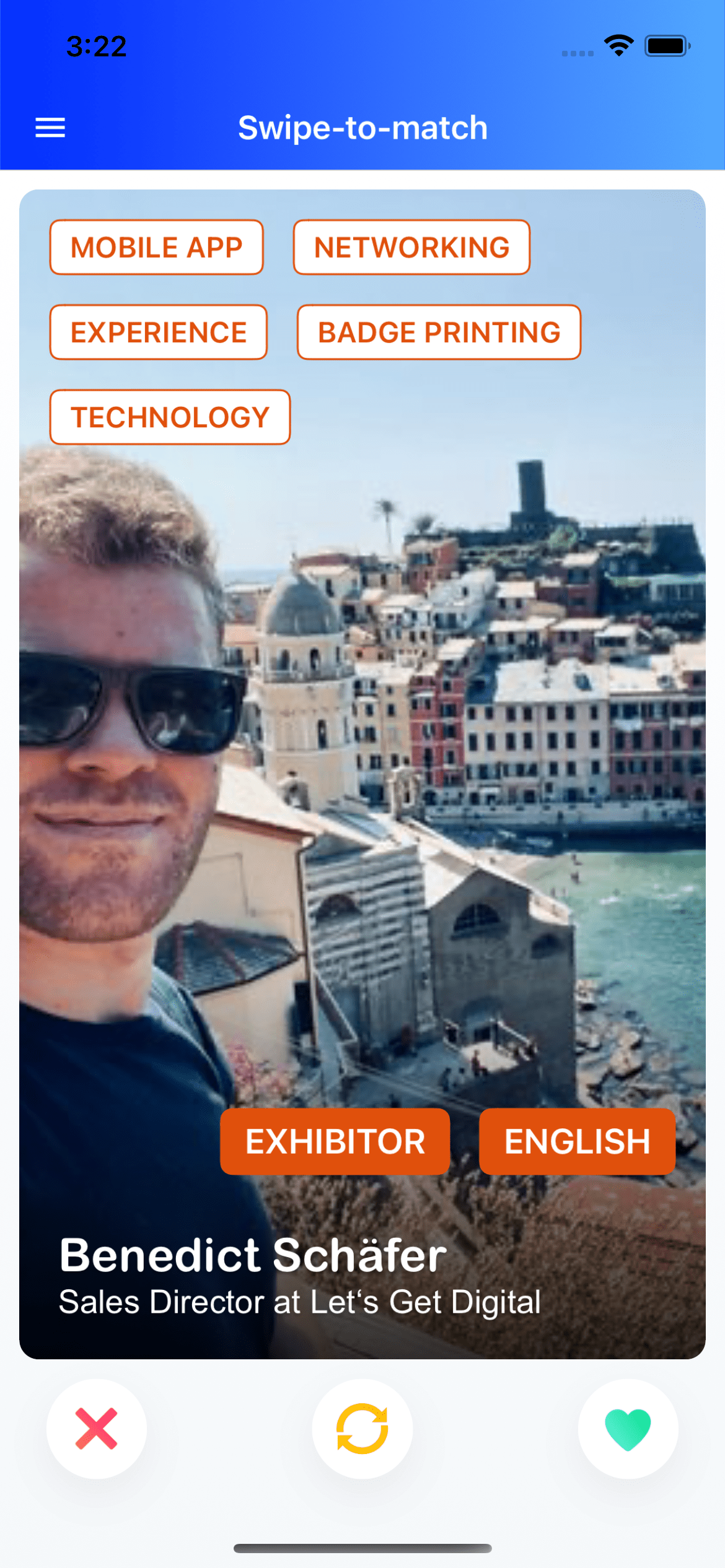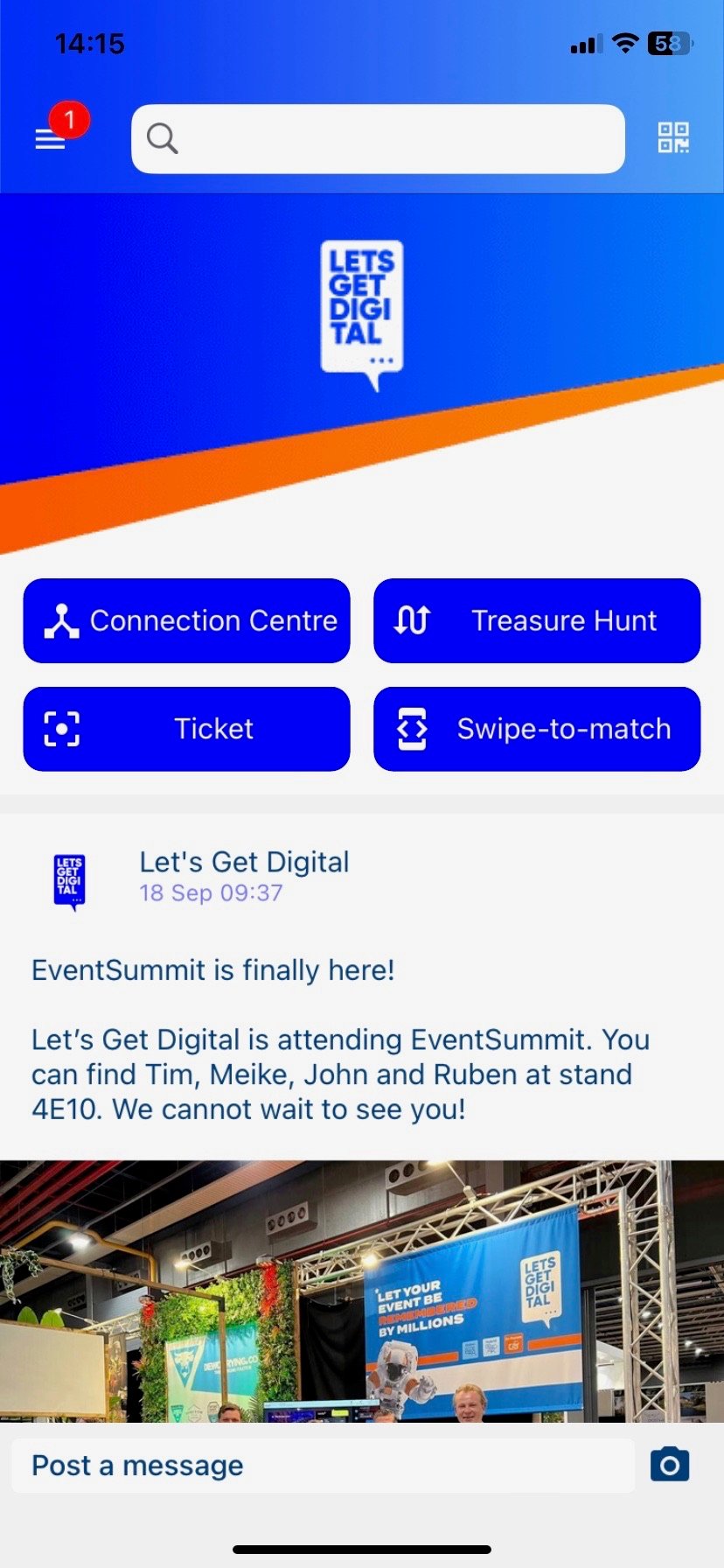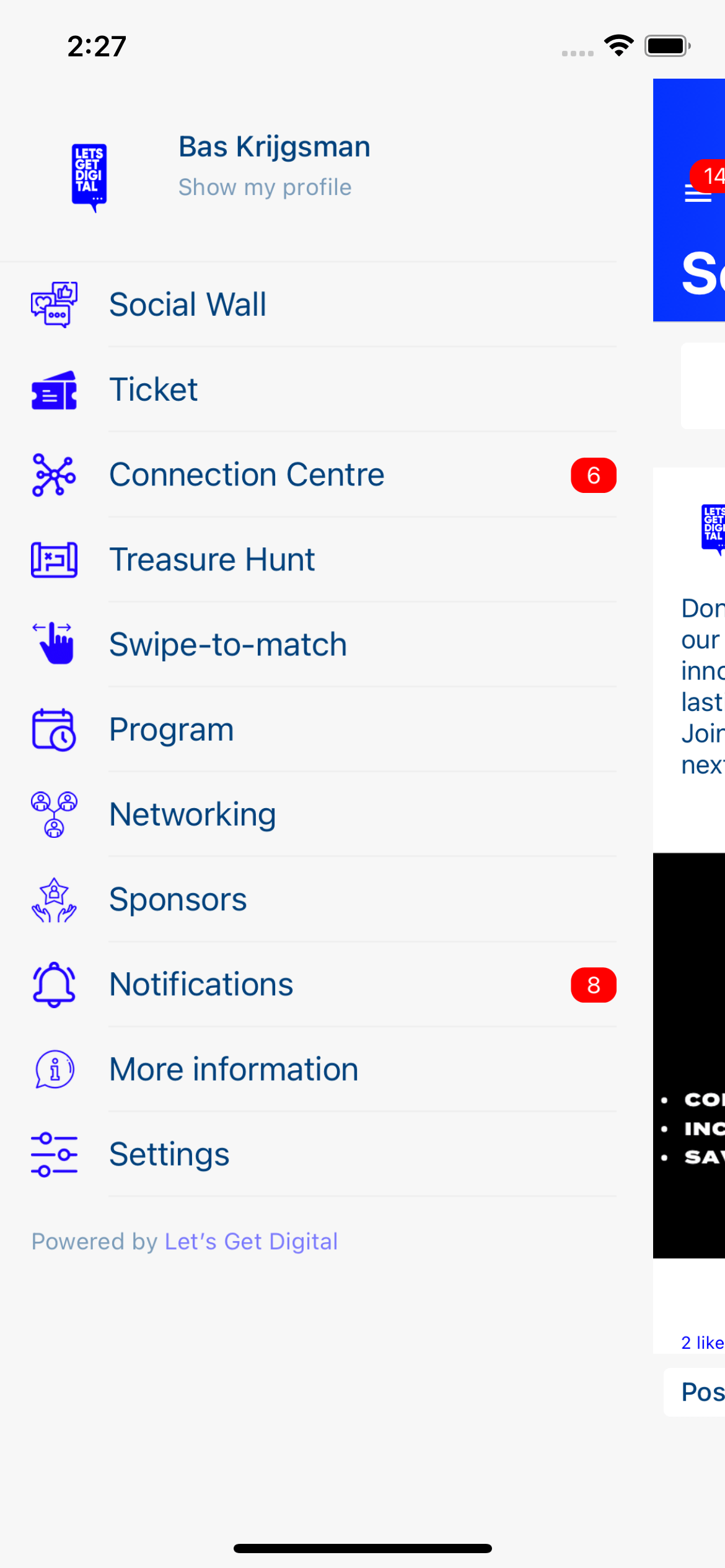 What does it do?
In increasing the ROI of your event with a mobile event app.
Connecting people
We help you to connect people before, during and after the event.
Increase your sponsors visibility
We help you to give your sponsors & exhibitors more visibility and options to connect with right people.
X-factor
With our feature set, we help you to give the attendees an experience they will remember and talk about.
It is fast, easy and time saving.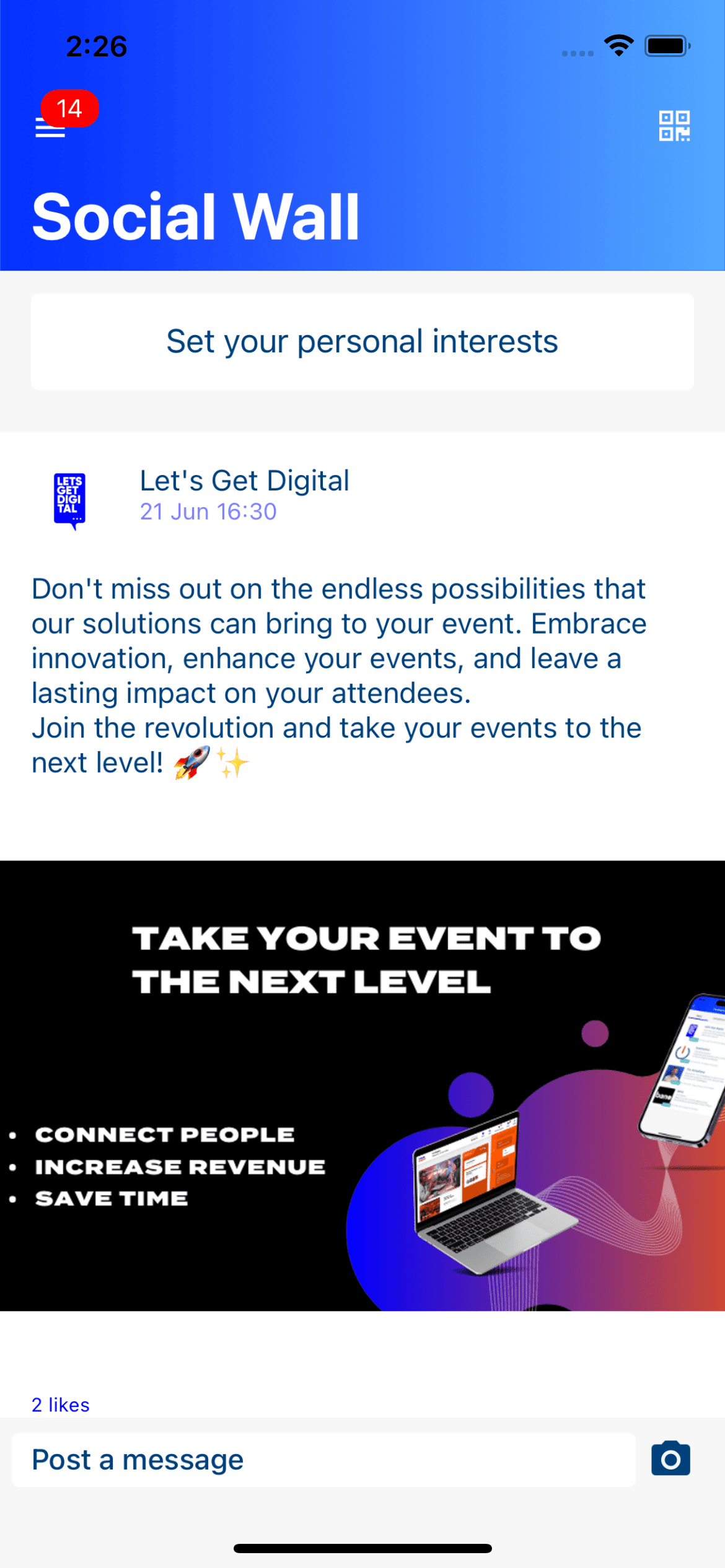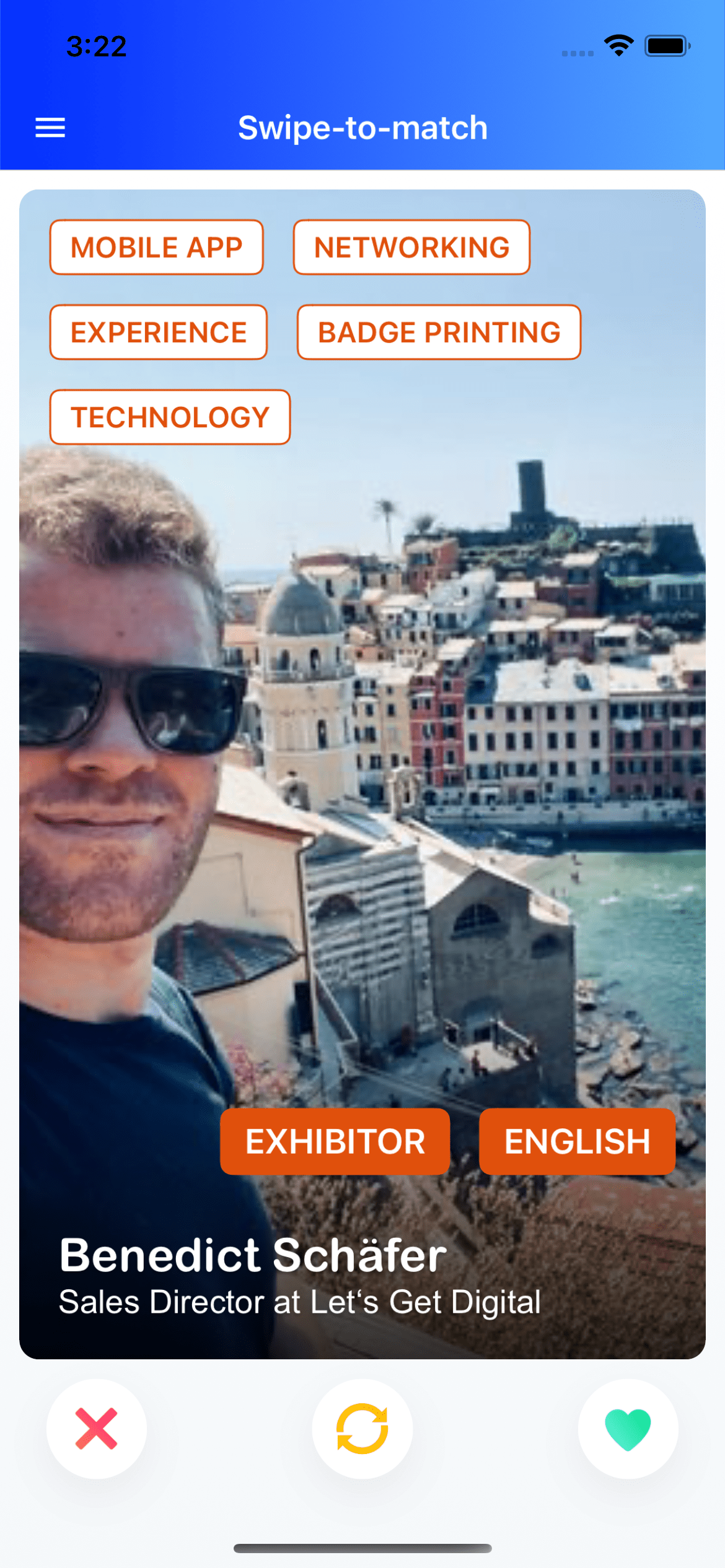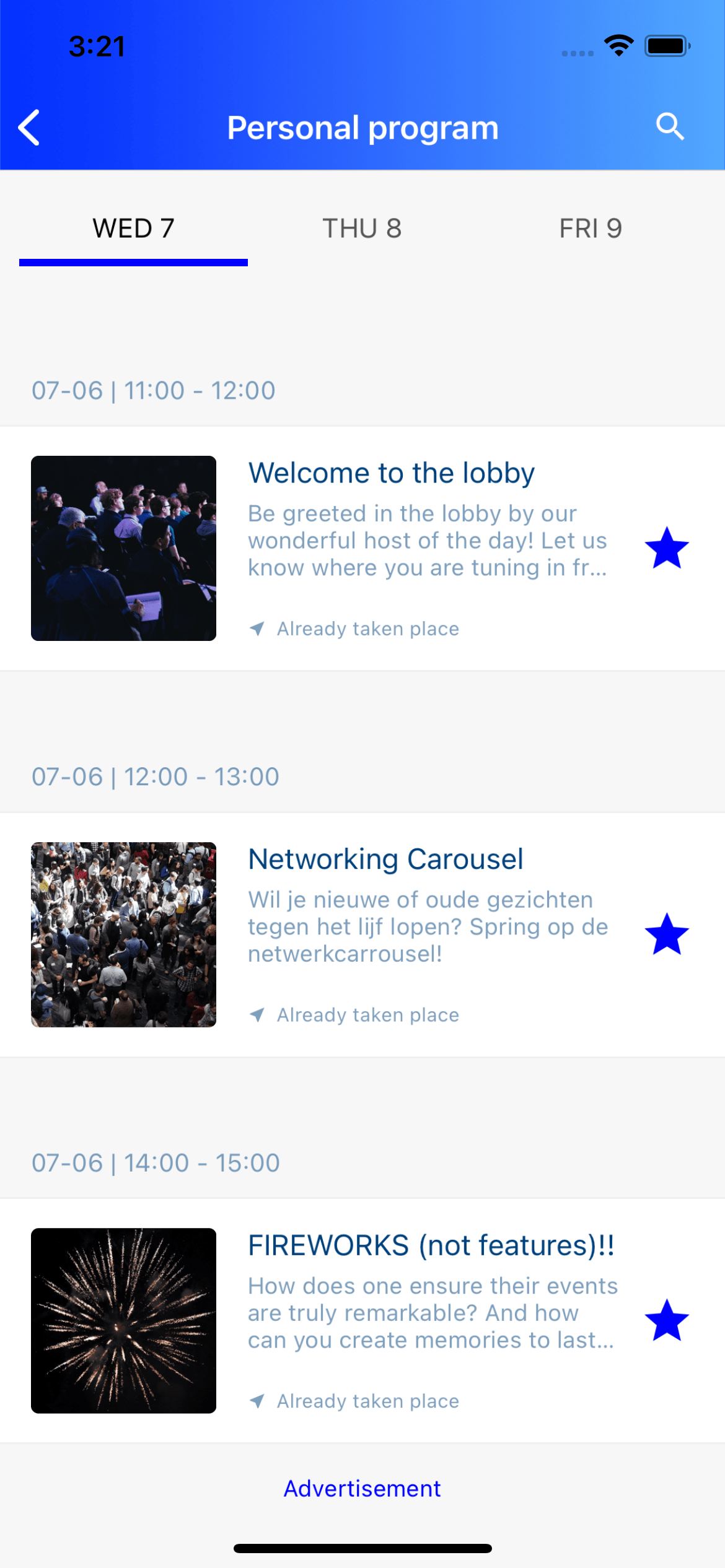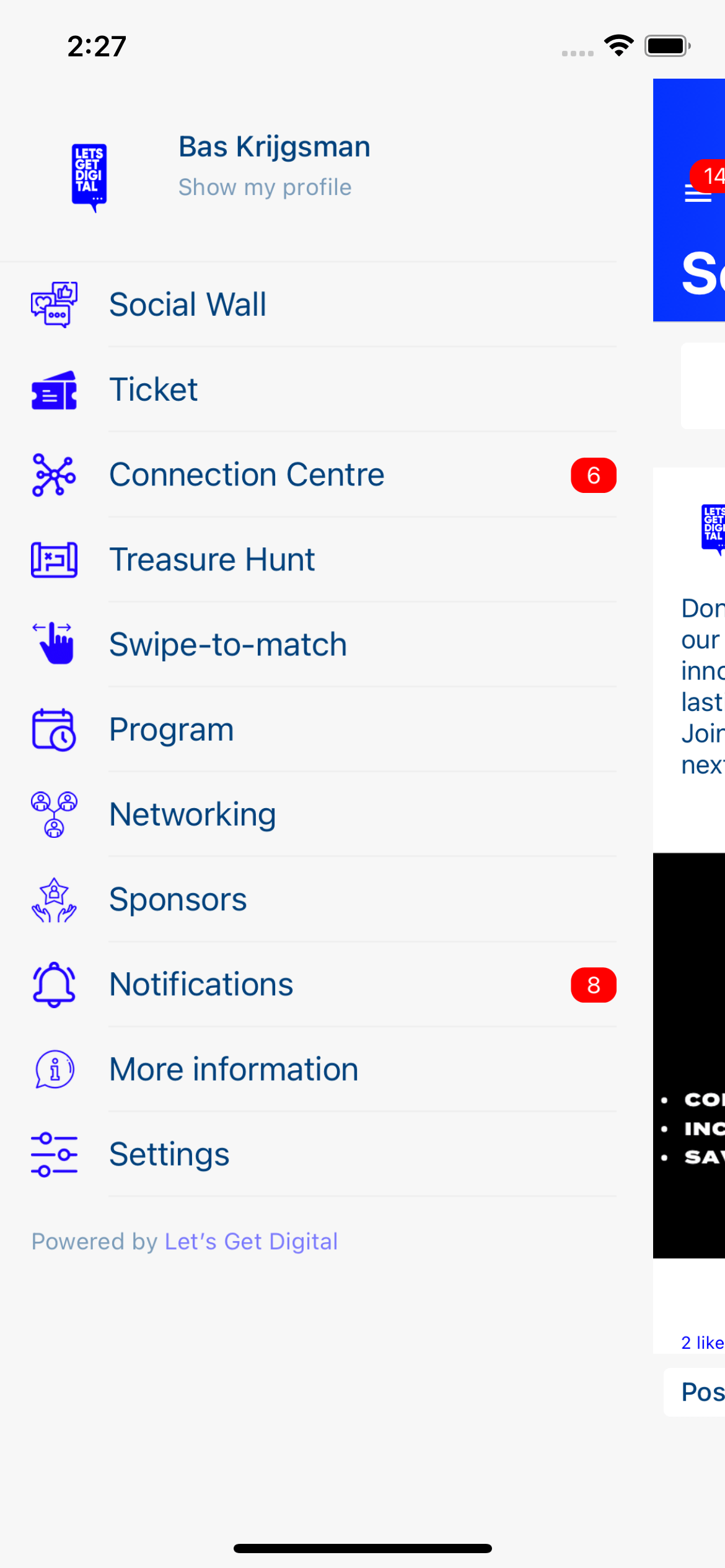 What can the software do?
FEATURES DEVELOPED TOGETHER WITH EVENT MANAGERS
Swipe-2-Connect
Increase networking of your attendees in a fun and simple way. The attendees with the highest match chance are listed first.
Treasure Hunt
Introduce gamification with a physical treasure hunt, where attendees need to find QR codes and answer questions to be on the top of the leaderboard.
Personal Program
Your hub for networking excellence. Seamlessly let attendees engage with relevant participants, speakers, and exhibitors who are looking for relevant people.
Push messages
Get in control as the organizer and communicate last-minute changes efficiently and effectively, to the whole or targeted groups.
Social Wall
Create an intern social media feed before, during, and after the event. Live-stream the feed on your event via a large screen to engage attendees even more.
Data Insights
All data is captured and GDPR-compliant. Use this data as an event manager to build strong business cases for your exhibitors.
Lead generation
Give you exhibitors and easy tool for lead generation, with an exhibitor portal to have an overview.
Advertisements
There are more than 15 different advertisements opportunities to help you to increase your sponsors revenue.
Appointments
Attendees and exhibitors can schedule appoinments. Automatic reminders are send just before the appointment.
NPS/Feedback
Use the software during and after the event to generate feedback which gives you useful insights to stay the winning event.
Branded Event App
The mobile event app is branded in your colours exactly the way you want it. Let attendees directly know that it is your event.
Badge Printing & Check-In
In cominbation with our badge prining software our app can be hosted by hosts for validating session entrance and store visits.
Missing feature?
After 5 years of experience we're convinced we've everything you need.
Do you want to learn more about our unlisted features? Let's talk so we can learn more about your event!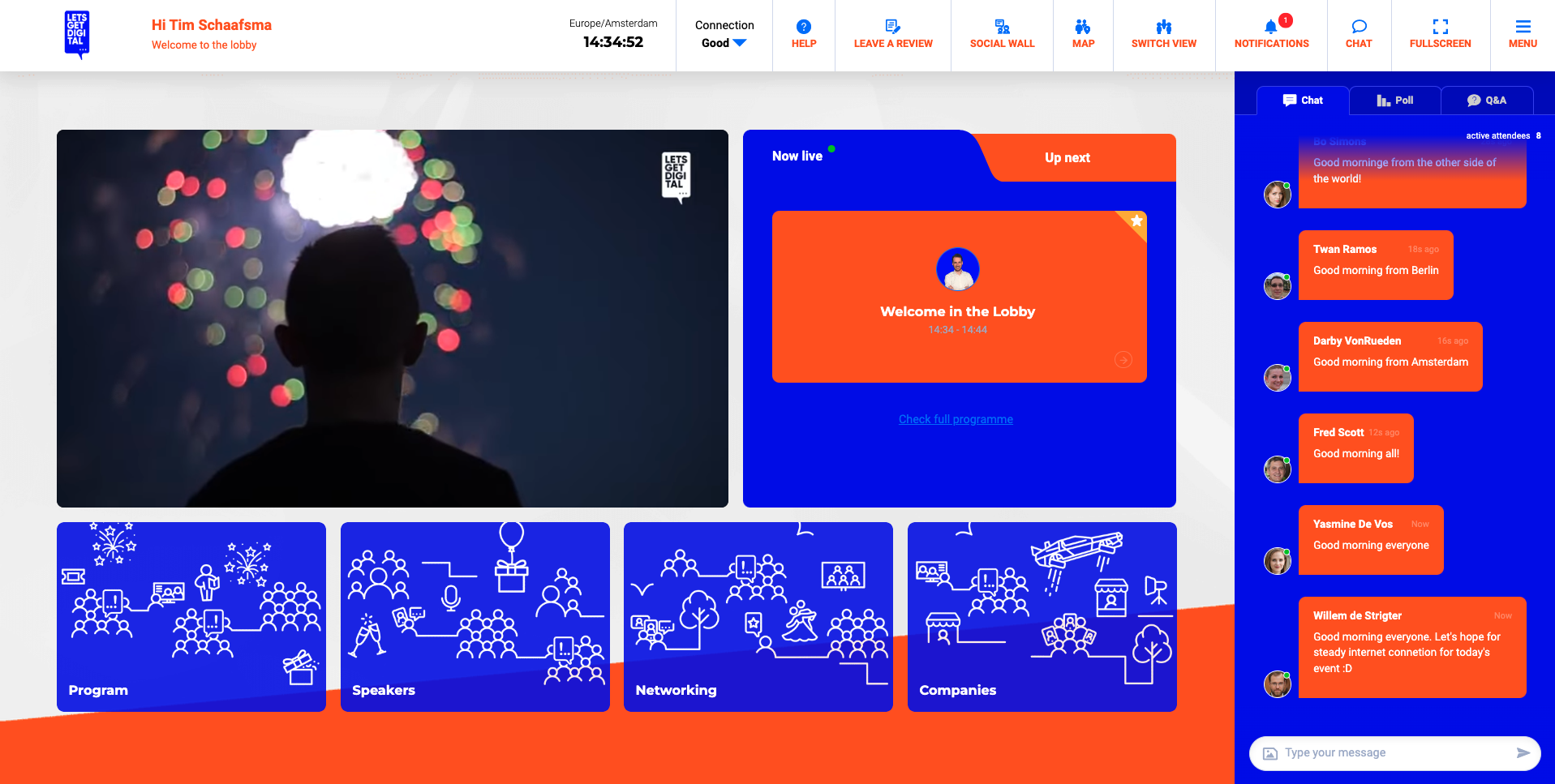 What does the app add to my event?
The Let's Get Digital event app offers a wide range of solutions. Besides from checking-in attendees, the app can give more event insights regarding programmes, exhibitors, or location.
As an organizer, you can increase brand awareness with customization options. Register attendees via the app, keep track of them and keep them engaged with news, notifications and gamification. Also, exhibitors will have their booth on the app and generate more leads through the app.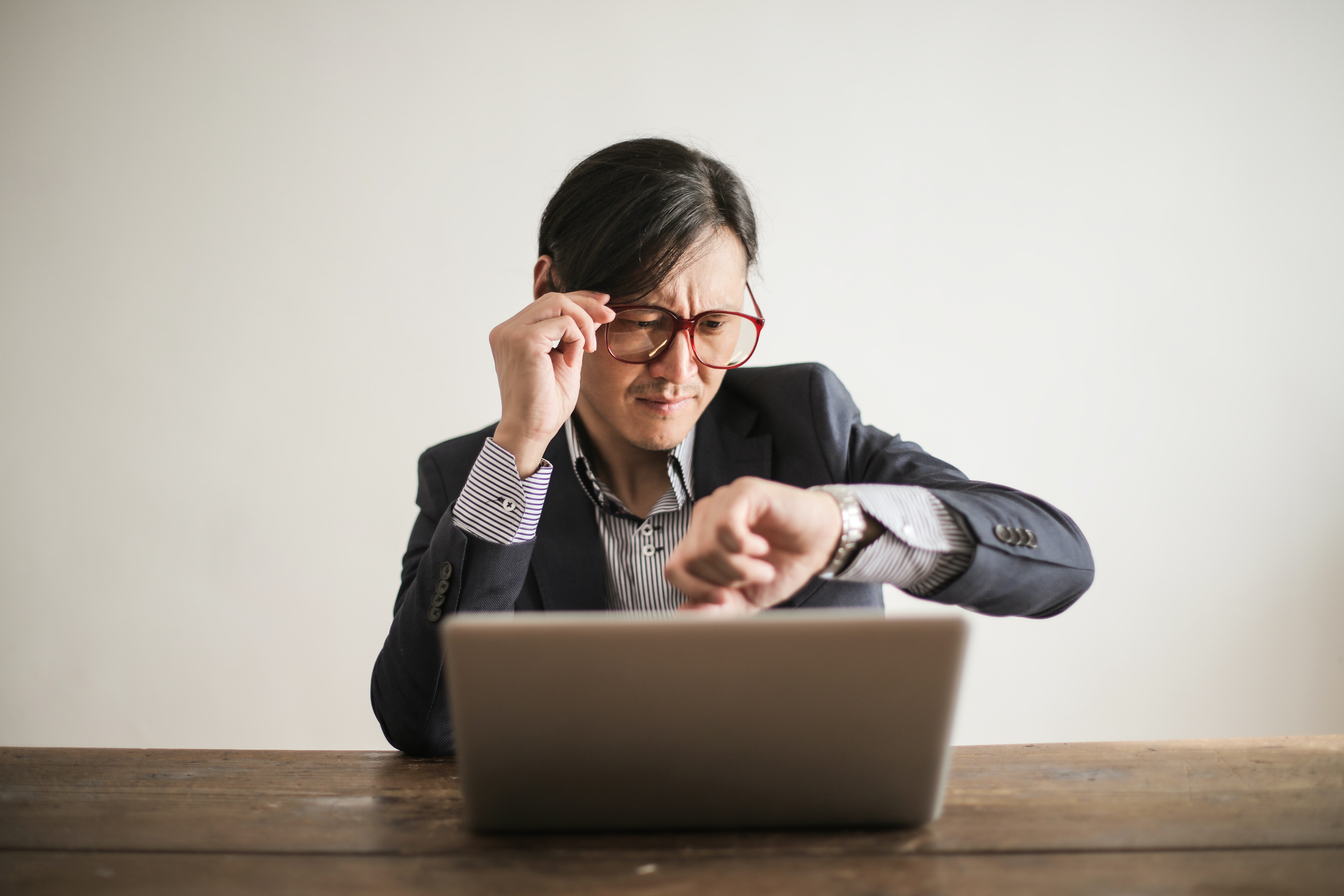 What benefits does it have for me as an event manager?
Our goal is to enhance the experience of your attendees, because happy visitors equals a happy event organizer right?
The Let's Get Digital app not only has many features to improve the event experience for your attendees but also for you as an event organizer. Collect feedback with the feedback tool, or use the data collected by the app to get advanced insights into your event statistics.
Specifically developed for your B2B events
Automated playbooks
Developed with event managers
Focused on time reduction